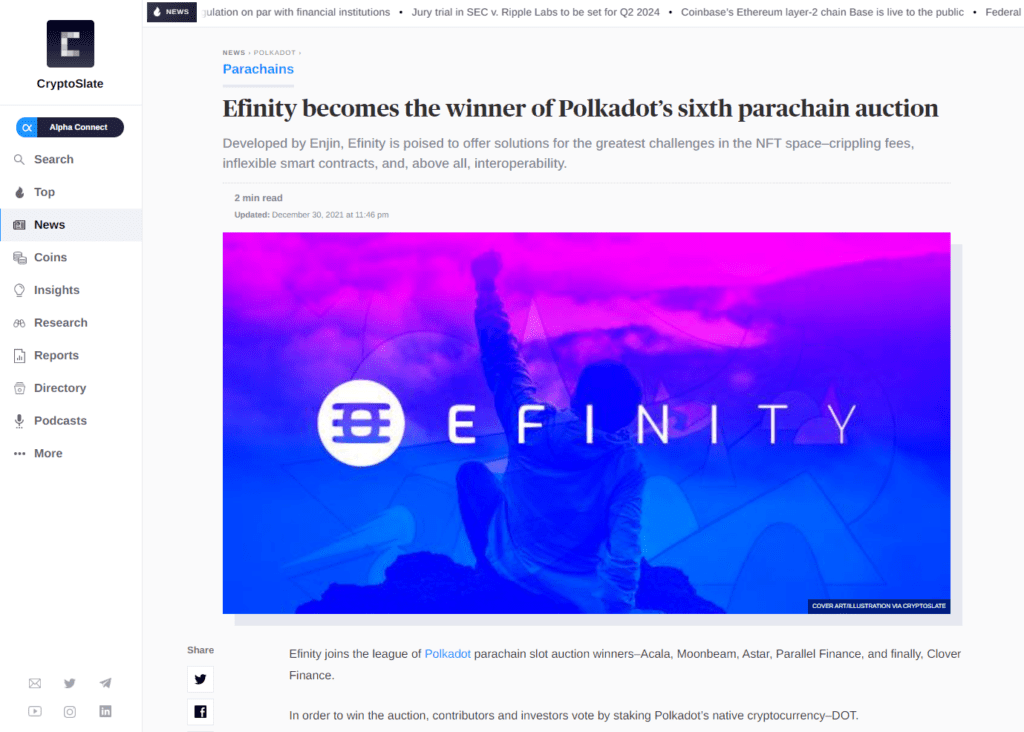 My writing helped Enjin raise $39M for their blockchain, Effinity. Like the post below, the goal of this content was to boost SEO and brand awareness.
While it's shown as $30M to $40M now, it's actually $120M considering the DOT price when the auction ended. On March 11th of 2022, traders bought ~$120M worth of Polkadot tokens and raised for Effinity.
Sure enough, Effinity won the 6th Parachain auctions 3 months after I joined. This means Enjin now has access to the Polkadot network, a Top 15 coin with more utility than Bitcoin.
How can you boost your brand awareness as a new project? Reach out to find out.