There are payment systems like Bitcoin, developer blockchains like Ethereum, and then there is Polkadot. The "multi-chain network" that has ranked among the top 10 crypto projects since 2020. It's been called the Ethereum killer, leading innovation platform, and Internet of blockchains.
With over $1.2B of value locked and a $20M+ market cap, DOT's numbers show some truth to these names. But if you ask any Polkadot investor, hardly any of them can explain what it does.
To understand why Polkadot is essential for the future of blockchains, let's start by its formal definition.
What Type Of Project Is Polkadot?
Polkadot is a blockchain with heterogeneous multi-chain and translation architecture. It allows interoperability, scalability, and innovation for layer 1 blockchains.
What makes Polkadot confusing for starters is its uniqueness. Unlike Ethereum or Bitcoin, Polkadot doesn't have smart contract features.
The essence of DOT is the central relay chain. It provides infrastructure able to support up to 100 other blockchains at once. Security, governance, and cross-chain communication technology.
All blockchains that connect to Polkadot can communicate with each other, known as parachains. Communication was a big unsolved problem in crypto, as it limits the applications and mass adoption. But DOT's interoperability allows parachains to transfer any data or assets with ease.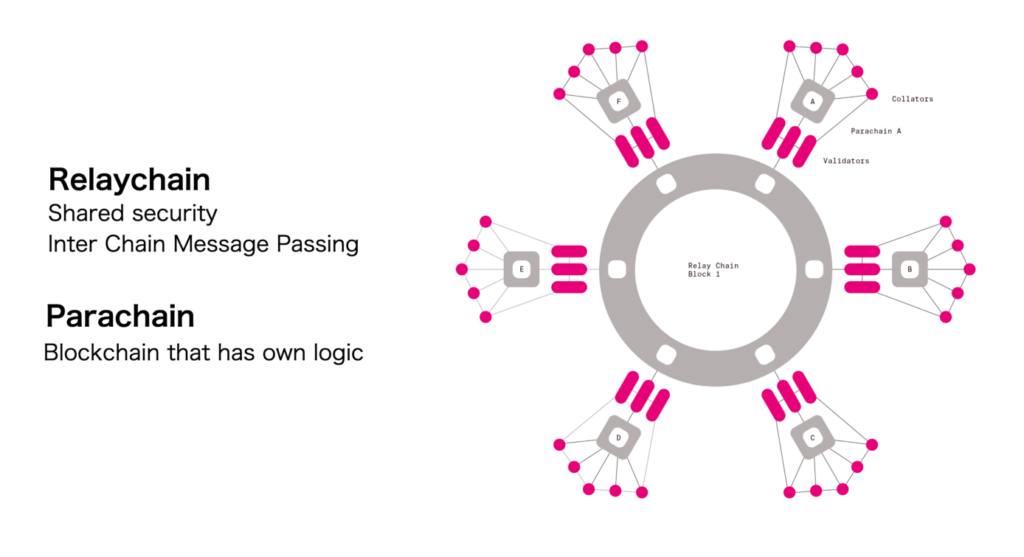 Why Is Polkadot Essential For Blockchains?
While possible, this was too complex before Polkadot. If you wanted to send crypto outside the ETH blockchain, you'd need a bridge dApp for every network. If a blockchain had no smart contracts, it would be even more complicated.
Blockchains like Moonbeam and Efinity now benefit from DOT's scalability and interoperability. These chains still keep their independent uses (AKA heterogeneous). And while Polkadot has no user features, it inherits new ones from every parachain.
There are currently 13/100 parachains on the mainnet (Polkadot) and 27/100 on the testnet (Kusama). All with their own features, from NFTs to DeFi services. Here you can find all projects competing in auctions for those 100 parachain spots.
Long-Term Vision of Polkadot
Ethereum wants to enable decentralized applications that can run without downtime, control, or interference from third parties. Polkadot wants to connect previously-incompatible blockchains to ease mass adoption and usability.
Once you realize both goals are different, it's clear that no blockchain can replace the other. It's like comparing apples with oranges. One is a developer platform while the other is a multi-chain translator.
In fact, Polkadot's success may benefit Ethereum, since the goal is to connect all main blockchains. For example, Enjin.io built the Efinity blockchain for Ethereum, which is now a Polkadot parachain.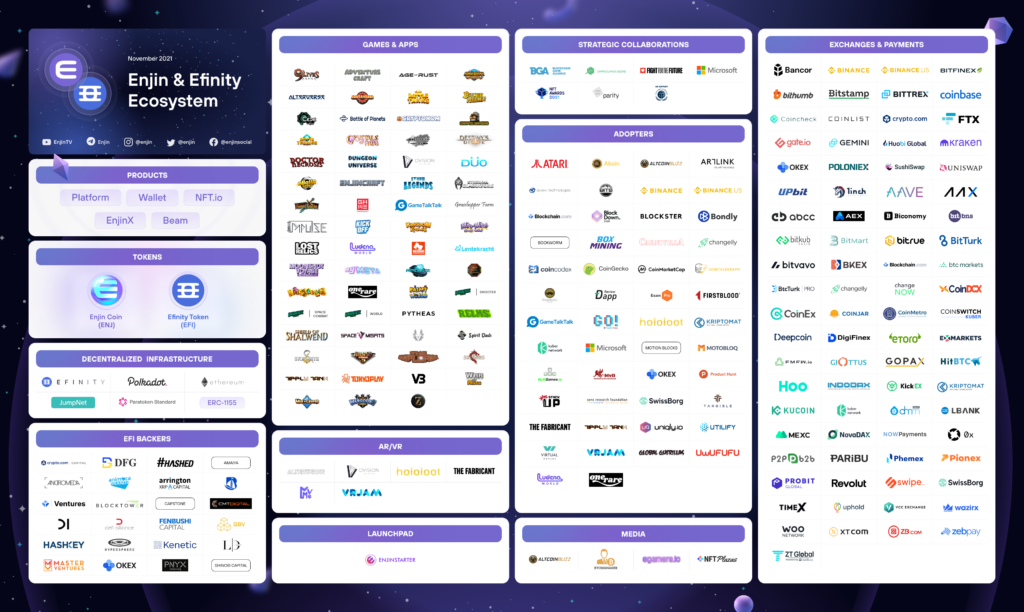 Notable Projects in Polkadots Ecosystem
Ethereum will keep dominating for a while because of its first-mover advantage: market size. Dapps have over $100M in daily volume, but 3 out of 4 are on Ethereum (out of 4,000). If you want to be profitable, Ethereum offers a bigger marketplace.
Polkadot already has Ethereum-compatible smart contract parachains: Moonbeam on DOT mainnet and Moonriver on KSM testnet. These belong to the Polkadot ecosystem along with 38 other parachains.
An upcoming parachain, T3RN, offers a gateway to enable interoperable, reversible smart contracts. Any blockchains that integrate T3RN become interoperable in Polkadot. Reversible transactions are finally possible.
DOT Market Performance
Ethereum has consistently grown to a $367B market cap. At least 95% comes from Ethereum. If uptrends continue, it's not unreasonable to expect an ETH price above $10,000 long-term.
The highest market cap achieved by DOT so far is $52B. Parachain auctions are still in process, and many believe in Polkadot's explosive growth. While it might come close to ETH's market cap, there's a long way to go to $10,000.
Even a consistent $1,000 DOT can take several years to reach. If you compare last year, however, Polkadot is more volatile (upwards) than Ethereum. But until enough parachains pair with Polkadot, this sleeping giant can go undetected for months.
Can Polkadot Become The Internet Of Blockchains?
There are so many networks today that blockchains have become a commodity. With over 10,000 web3 systems, only a few hundred are usable, many of which provide similar features. The Polkadot community chooses the best out of endless competitors via auctions and staking (learn more here).
Every new parachain makes the network more valuable and the available spots scarcer. It's a competition where only the most promising projects can join the relay chain. Polkadot not only connects the dots but fulfills those promises Ethereum couldn't keep.